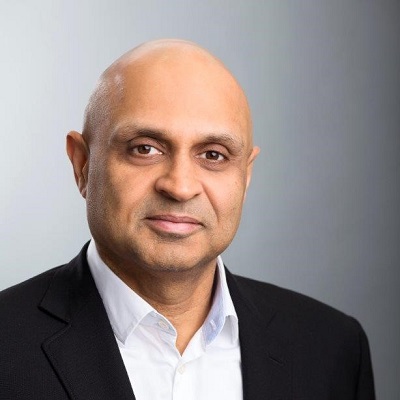 Leading digital payment solutions provider Network International reports strong strategic delivery and record merchant wins
Digital payment solutions provider Network International has announced a 13% increase in year-on-year revenue for Q4 2022. The business, comprised of a group of companies, is a leading enabler of digital commerce across the Middle East and Africa, providing a full suite of technology-enabled payment solutions to merchants and financial institutions of all types and sizes.
Nandan Mer (pictured), Chief Executive Officer of Network International, commented, "We ended 2022 in a position of strength, having set out a refreshed strategy and delivering on several key commitments, including revenue growth acceleration and financial results in-line with guidance. In the merchant business we saw a record number of wins alongside new capability launches. The successful acquisition of DPO in Africa has doubled our e-commerce merchant revenues, added alternative payment capabilities, and accelerated SME signings across the Group. In the processing business we saw strong full year revenue growth as a result of new customer wins and the accelerated transition to digital payments across all our markets. We have also launched a number of new revenue growth opportunities; including processing services in Saudi Arabia where we are live with a number of customers, merchant payments in Egypt and commercial payment services in the region. Looking ahead we continue to see a high growth outlook, supported by structural market expansion, and continued strategic delivery." 
Merchant Solutions business line review 
Merchant Solutions momentum reflects strategic progress and strong underlying market growth
Africa (DPO Group): DPO saw Q4 TPV up 12% y/y or 25% in constant FX. Whilst growth in markets outside of South Africa remains strong, South Africa is experiencing challenging macro-economic conditions driven by an unreliable energy supply, high unemployment, and rising interest rates. This has negatively impacted consumer spend.
DPO's new capabilities continuing to diversify merchant reach across sectors 
Network saw continued growth in customers at DPO, with notable new wins in the period including Guess and Footgear in South Africa, alongside Forever Living and Jubilee Life Insurance in other African markets. DPO's payment capabilities have been integrated with Skidata, a car parking systems and solutions provider operating across Africa, allowing car park operators in shopping malls and hotels to accept payments through DPO. Similarly, DPO has partnered and integrated its systems with Amadeus, an online travel inventory management and booking platform, to enable more travel agents across Africa to accept online payments.
Egypt direct-to-merchant services now live
Network has launched direct-to-merchant payment services in Egypt following the approval of its Payment Facilitator and Payment Services License, with the first SME merchants onboarded and transacting through Network's point-of-sale terminals. Focus is on building out and training the local sales team, with a healthy merchant pipeline in place. As previously highlighted, direct-to-merchant services is a new revenue opportunity, which Network expects to build during 2023.
Strong momentum in merchant signings
New merchant signings reached record levels in 2022. Q4 saw significant wins across SME and key enterprise segments.
Issuer Solutions business line review 
Five new financial institutions wins, totaling 18 in the year 
Network secured five new financial institutions during Q4, including Pivot Bank in East Africa for the issuance of debit cards.
Several contracts were also extended, including a five-year renewal with Dubai Financial Market and two contracts in Egypt, extending Network's relationship with QNB Al-Ahli for a further ten years, to provide one of the region's largest private banks with processing services; and with Attijariwafa Bank Egypt for a further three years.
Revenue growth impacted by timing of new business revenue streams
Issuer Solutions full year revenue growth of 12% y/y saw supportive dynamics across new business signings, credentials hosted and transaction levels. Whilst Q4 revenue was flat y/y, growth in the period was impacted by a number of unrelated factors, the timing of which coalesced in the final quarter. Some Financial institutions chose not to renew particular services or card portfolios, alongside the presence of non-recurring (or one-off) revenue streams in the prior year. Whilst this is typical throughout the year, Network also experienced the delayed signing of some new business revenue streams and longer lead times to onboard signed customers towards the end of the year, which would normally have offset the factors mentioned above.