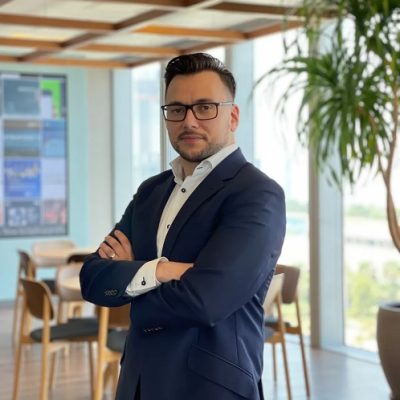 Former CEO of Bahrain Fintech Bay, Khalid Dannish, joins Fasset
Fasset, the leading digital asset exchange for emerging markets, has announced the appointment of industry veteran Khalid Dannish (pictured) as General Manager for the Middle East and North Africa (MENA) region. As Fasset continues to innovate in the Web3 space, Khalid will play a pivotal role in driving the company's efforts to empower the next billion with new ways to own, connect, and share digital assets.
With a wealth of experience and expertise, Khalid brings a track record of success as the former CEO and board member of Bahrain FinTech Bay, where he led the development and growth of Bahrain FinTech Bay into a leading fintech hub in the Middle East. Prior to his appointment, Khalid held various leadership positions in the financial services industry, focused on investment banking, market risk management and technology, where he was previously Vice President at J.P. Morgan and Barclays Capital in London.
Khalid's appointment comes on the heels of a number of exciting developments for Fasset, including its partnership with Pakistan's Prime Minister's Office as part of the Prime Minister's Youth Program (PMYP) to educate 1 million young people on blockchain-based technologies, web3, and crypto. Additionally, Fasset announced a partnership with Mastercard, which has chosen the company for its Start Path program to promote the adoption of crypto and blockchain technology, the firm announced on Nov. 3.
"We are thrilled to welcome Khalid to the Fasset team and are confident that his experience and leadership will be invaluable as we continue to drive innovation and growth in the digital asset space," said Daniel Ahmed, COO of Fasset.
Khalid added, "I am thrilled to be joining Fasset at this pivotal time in the evolution of finance through digital assets. I look forward to driving our vision and building out the web3 ecosystem by creating opportunities for digital asset ownership, utilisation, and ultimately empowering the region."