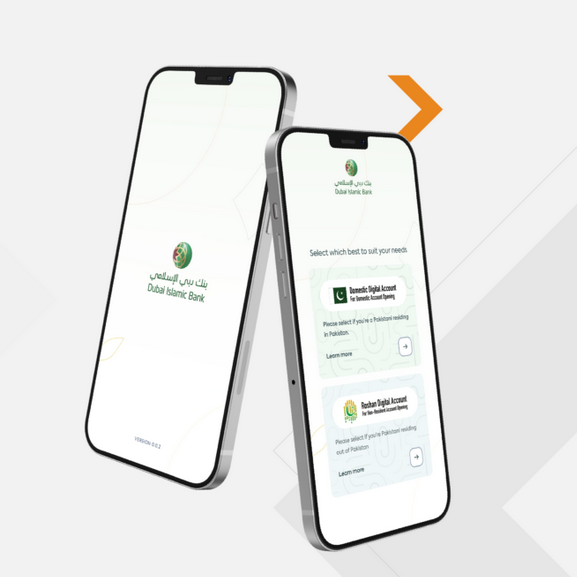 Dubai Islamic Bank Pakistan utilises Codebase Technologies' tech to launch digital onboarding solutions
Dubai Islamic Bank Pakistan, one of the country's leading financial institutions, recently revealed its enhanced, cutting-edge onboarding services for resident and non-resident Pakistanis. Codebase Technologies, Dubai Islamic Bank Pakistan's longstanding technology partner, accelerated the proposition's time to market by leveraging the flexibility of the Digibanc platform, which was used by both teams in 2021 to launch the country's first digital onboarding service for Roshan Digital Accounts.
Junaid Ahmed, CEO of Dubai Islamic Bank Pakistan, commented on the partnership, saying, "Dubai Islamic Bank Pakistan is moving to the forefront of digital banking, and Codebase Technologies has been a trusted technology partner on our journey. With this new stage of our transformation complete, DIB Digital addresses the needs of both domestic and overseas Pakistanis, giving them an easy way to open new accounts."
The upgraded, cutting-edge onboarding enhances Dubai Islamic Bank Pakistan's customer acquisition and operational efficiency by digitizing the account opening process and providing hyper-personalized digital onboarding journeys for new Domestic and Roshan Digital customers through the DIB Digital mobile app. The newly launched solution addresses customers' evolving needs for digital services built around their lifestyles, strengthening Dubai Islamic Bank Pakistan's position as a leader in the industry.
Dubai Islamic Bank Pakistan's digital banking services are designed to provide customers with a seamless and secure banking experience while adhering to the principles of Islamic finance.
Raheel Iqbal, Managing Partner at Codebase Technologies, stated, "This is our second project with the team at Dubai Islamic Bank Pakistan, and we're happy that the team has placed their trust in us yet again. The evolution of the Bank's digital onboarding solution shows the extensive flexibility of our Digibanc platform and how significantly it impacts any financial institution's innovating power. This project is a great opportunity to help us disrupt Pakistan's financial industry, support the government's digitization agenda, and help drive financial inclusion and access."