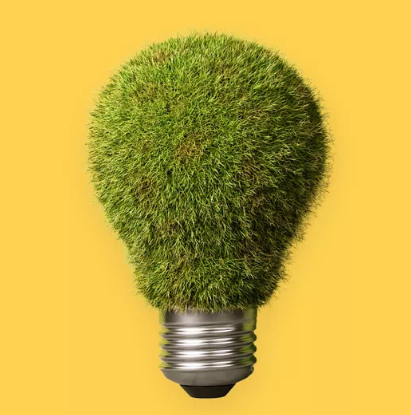 Abu Dhabi University collaborates with international experts on the Digital Economy and Green Fintech
H.E. Sheikh Nahyan Mubarak Al Nahyan, Cabinet Member, Minister of Tolerance and Coexistence will inaugurate two premier international conferences hosted by Abu Dhabi University (ADU), the 5th International Conference on Organization and Management (ICOM 2023) will commence on 22nd until 24th February 2023 and the International Conference on Sustainable Finance and Green Fintech on 23rd and 24th February 2023, taking place at the Intercontinental Hotel in Abu Dhabi. The conferences come in reflection of ADU's commitment to supporting the UAE's sustainability agenda.
Dr. Ali Saeed bin Harmal Al Dhaheri, Chairman and Board of Directors member of Abu Dhabi University (ADU), stressed on the importance of the two conferences in contributing to Abu Dhabi's economic development as well as the prosperity of the digital economy. This makes the Emirate in particular and the UAE, in general, a leading hub in digital economy, e-commerce, logistics and other fields that are witnessing high growth rates under the directives of our wise leadership to achieve the UAE's goals in the educational sector for the next 50 years agenda.
Dr. Bin Harmal pointed that research is one of the key pillars of the University's academic development strategy, hence ADU's hosting two international conferences specializing in digital economy and green Fintech. The conferences will shed light on these fields and their latest developments in terms of scientific and technical growth which will positively impact the growth of the economy nationally and regionally.
Dr. Bin Harmal explained that the conferences attract a distinguished group of experts, business leaders and executives, in addition to more than 250 research papers from 32 countries across six continents. After the peer review process, 110 papers will be presented during the conference's 22 sessions over three days. Both events seek to foster global collaboration in accelerating innovative solutions to burdens revolving around energy, climate change and other pressing challenges related to sustainability.
Organized by ADU's College of Business (CoB), both conferences will bring together an esteemed line-up of speakers, academics, practitioners, research and doctoral students to inspire a collective action through series of panel discussions, workshops and presentations. During ICOM 2023, ADU seeks to disseminate transformational knowledge and elevate sustainability among businesses and society. Chaired by Prof. Sherine Farouk, Associate Provost for Academic Projects and Professor of Accounting and Prof. Salam Abdalla, Professor of Management Information System, conference speakers will include, H.E. Dr. Mouza Al Shehhi, Director of the UN Women Liaison Office for the GCC, Mr. Ihsan Zakri Regional Head of Middle East and Africa at AACSB International, Dr. Jörn Bühring, Ignite Innovation program leader, Hong Kong Polytechnic University, School of Design and Prof. Andrew Urquhart, Professor of Finance and Financial Technology Head of the ICMA Centre.
The Conference will additionally work closely with researchers on examining studies focused on organizational sustainability to be published as part of a number of Scopus indexed journals. Full papers submitted to ICOM 2023 will be considered for publication in a number of Scopus indexed journals as the conference is associated with highly ranked academic Q1 and Q2 journals which will provide participants with publication opportunities. Additionally, a Best Paper Award will be presented by the International Journal of Contemporary Hospitality Management and the Journal of Hospitality and Tourism Insights.
The conference will feature a workshop titled "Women Empowerment: Key for Sustainable Organizations," which is organized by UN-Women and will be led by Dr. Maya Rmeity, Communication and Coordination and Women Empowerment Consultant at UN Women, and Mrs. Hiba El Jardali, Programme Lead for Entrepreneurship and Gender Responsive Procurement at UN Women. In addition, there will be a "meet the editor" session with Professor Brian Lucey, Editor in Chief of the International Review of Financial Analysis and the International Review of Economics and Finance, as well as with Professor Samuel Vigne, Editor in Chief of Finance Research Letters.
The conferences will also be attended by the University's leadership, faculty members and students including ADU's Chancellor, Prof. Ghassan Aouad, Prof. Thomas J.Hochstettler ADU's Provost and Prof. Philip Hamill Associate Provost for Research and Academic Development, at ADU.
Professor Ghassan Aouad, Chancellor of Abu Dhabi University, said, "Under the directives of the UAE's leadership, the UAE continues to lead an exemplary model for environment conservation and resource management. In line with the nation's sustainability agenda, ADU is proud to host two leading conferences that tap onto the different aspects related to sustainability to open doors for discussion with experts in the field. As an academic institution, at the core of similar events is our will to foster sustainable solutions and drive innovation at the global level, as we collectively envision a better and more sustainability tomorrow for generations to come."
Professor Barry O'Mahony, College of Business Dean at Abu Dhabi University added, "The University has been on a never-ending developmental journey, seeking to provide students and faculty members with access to outstanding resources and facilities that are geared towards impactful and transferable research which will influence our community and beyond. We at ADU are dedicated to investing in scientific research opportunities that encourages innovation and creative thinking on our campus."
With focus on sustainable financing, the International Conference on Sustainable Finance and Green Fintech seeks to evaluate the current issues affecting and shaping the evolution of the financial services sector. During the conference, ADU will support in the publishing of distinguished research papers tackling emerging issues in Green Fintech, Sustainable Development Goals (SDGs) and more. The Conference aims to exchange knowledge and expertise with industry leaders to set the stage for a sustainable future for generations to come. The best submissions for the International Conference on Sustainable Finance and Green Fintech will have the option to be published in a Special Issue of Finance Research Letters and the International Review of Economics and Finance.
ADU is a multi-campus university in the UAE, which provides an engaging learning environment, quality education, and qualifications that are respected globally, and prepare the students to be the leaders of tomorrow and keep pace with technology.