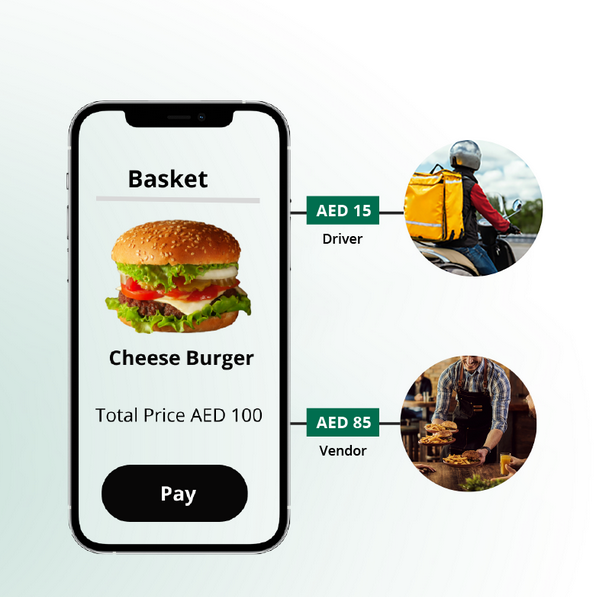 Telr launches Telr Split Payments, a cutting-edge payment solution
Online payment gateway Telr have launched Telr Split Payments, a cutting-edge payment solution designed to streamline transactions and empower businesses in dynamic marketplaces. With Telr Split Payments, Merchants in UAE will leave behind the complexities of traditional reconciliation processes and embrace a world of seamless transactions.
Telr allows merchants to collect payments with the highest level of security in over 120 currencies and 30 languages through various payment methods of Telrs' unique payments gateway platform. Now, merchants can also enjoy a flawless automated reconciliation process with suppliers, agents, drivers, referrals, and more. Telr Split Payments reduces manual work by automating the reconciliation and payment processing tasks, freeing up valuable time and resources while eliminating human errors by reducing the chance of potential mistakes made through manual reconciliation, in addition to ensuring an accurate commission deduction for merchants and the automatic distribution of funds to each seller or service provider.
Furthermore, Telr Split Payments boosts vendors' satisfaction and retention rates by paying each vendor involved in the purchase transaction on time. As a result, this service facilitates a more robust relationship between merchants and vendors, leading to mutual long-term success and growth of the merchants and their suppliers.
Accordingly, with these benefits, businesses can streamline operations, improve efficiency, and build stronger partnerships toward achieving sustainable success.
Khalil Alami, Founder and CEO of Telr, said, "Our streamlined processes are designed to eliminate the burden of manual work, allowing businesses to concentrate on what matters most – driving success and growth." Alami added, "At Telr, our goal is to empower businesses to unlock their full potential; we want to give our merchants the freedom to pursue new opportunities, drive growth, and achieve unparalleled success while we take care of the complicated details of payment processing and reconciliation at the highest level of security which enables merchants to meet international standards and increase their competitiveness in the global market."