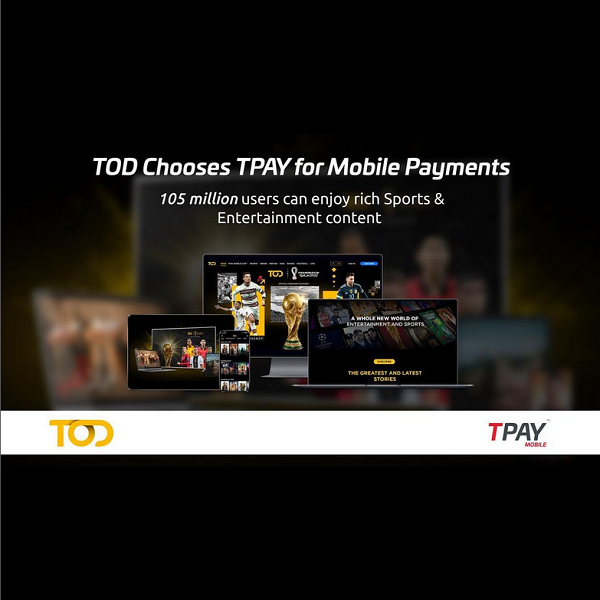 Streaming platform TOD selects TPAY for mobile payments
TOD, the fastest growing streaming platform for the Middle East and North Africa has struck a strategic partnership with TPAY MOBILE, the payments leader for the Middle East, Turkey, and Africa (META), allowing users to subscribe to its rich sports and entertainment content via their mobile numbers.
The partnership will cover up to 105 million consumers in Egypt as a start and will expand to more countries across MENA.
In the initial partnership phase, TPAY will enable TOD to accept subscription payments from consumers via DCB (Direct Carrier Billing), bringing its content within reach of consumers who don't have access to traditional payment methods, such as credit and debit cards.
John-Paul McKerlie, Vice President of Sales and Marketing, at TOD, commented, "TPAY offers unrivalled coverage across META, has relevant local payment methods, and a track record of enabling merchants such as TOD to accept payments quickly and simply. This allows us to instantly deliver our premium content to millions across the region."
TPAY COO Raj Soni added, "This partnership validates our status as the payment processing partner of choice for premium merchants especially in the streaming vertical. We are happy to have built payment rails that can remove all the complexity like cross border settlement, faster payment cycles, compliance, and risk management while our merchants remain focused on their core business and expansion."