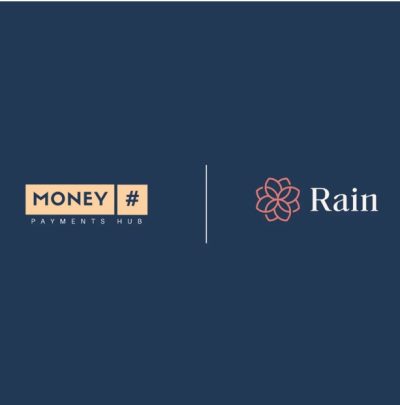 Rain collaborates with MoneyHash to expand funding and payment pathways in the Middle East
Rain, the leading crypto asset platform in the Middle East, has announce its partnership with MoneyHash, Middle East and Africa's first payment orchestration and revenue operations platform. This collaboration aims to provide Rain's customers with easier and more diverse methods to pay for crypto assets, allowing for a seamless checkout experience.
With MoneyHash's super API, businesses can integrate with hundreds of PSPs and payment methods across MEA. With this integration, Rain's customers will have access to a wide range of payment methods. With additional capabilities like custom routing rules and payment recovery, Rain will also have the opportunity to optimize other aspects of the payment experience such as improving transaction success rate, reducing fraud, minimizing processing fees, and streamlining operations. Through this partnership, Rain will be able to provide a more inclusive and efficient payment experience to its customers, ultimately improving accessibility to crypto assets in the Middle East.
Rain's CEO Joseph Dallago expressed his excitement about the partnership, stating, "At Rain, we are continuously working to expand access to crypto in the region. We understand the importance of providing customers with accessible and efficient payment pathways. MoneyHash enables us to scale our infrastructure and expand our payment functionality effortlessly, improving our competitiveness and reach. Our partnership with MoneyHash is astep towards achieving this goal, and we look forward to working together to provide our customers with a seamless experience."
Nader Abdelrazik, CEO of MoneyHash, shared similar sentiments, saying, "We are excited for the potential of Crypto in the region, and more excited to support Rain in growing andmanaging such a sensitive piece of tech: payments. Our solution ultimately exists to help growing companies in the region build a scalable and efficient payment infrastructure, with unlimited possibilities for growth and optimization. We are thrilled to be part of Rain's journey, and look forward to empowering more businesses in the region."
This collaboration with MoneyHash is another example of Rain's commitment to expanding access to crypto assets in the Middle East. For example, Rain has recently increased its paymentcapabilities in Bahrain by integrating with Benefit as a payment gateway.
Rain has established itself as a reliable and secure crypto asset platform in the Middle East, providing its customers with a range of services such as buying, selling, and storing cryptoassets. This partnership comes at a time when the demand for crypto assets in the Middle East is on the rise. With the integration of MoneyHash, Rain's customers will now have access to a wider range of reliable and localized payment options, making it easier for them to invest in crypto assets. This will open opportunities for Rain to expand its customer base and meet the exponentially growing demand for crypto assets in the region.
Rain, through its subsidiary Rain Management WLL, a licensed crypto assets broker and custodian by the Central Bank of Bahrain ("CBB") seeks to offer its users a safe and secure space to buy, sell and store crypto assets, as well as providing regular educational opportunities for those interested in learning more about crypto assets.