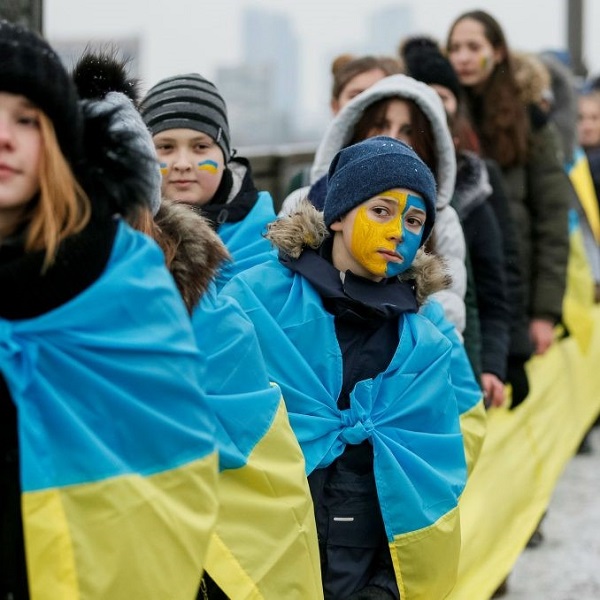 Fintechs Unite In Ukraine Fund Appeal
An appeal has been launched to encourage businesses in the fintech sector to donate and raise much needed funds for those affected by the crisis in Ukraine. Fintechs For Ukraine aims to encourage tech firms to raise as much money as possible to help support victims of the crisis.
Every penny raised will go directly to Save the Children's Ukraine Appeal which aims to see the fintech community, across Europe and beyond, join forces and come together by pledging money in support of the campaign.
Lili Metodieva, Managing Director of Monneo commented, "As we watch the horror unfolding in Ukraine, we really wanted to find a way to help. We hope to encourage our colleagues and peers to stand together and raise as much money as we possibly can to directly help the people in Ukraine in desperate need of vital supplies.
"We, like so many of our fintech colleagues and peers, have members of our team living and working in Ukraine right now, which makes the matter even more personal.
"Our initiative will hopefully raise awareness of the impact on our brave friends, families and colleagues affected by this terrible atrocity and raise funds which go directly to a charity helping people at this time of need.
"We're urging businesses in the fintech sector to come together and make a real difference, whether that be through donations, or by helping to promote this message online."
As organisers, Monneo guarantees that no fees will be charged to donated funds. Similarly, the company will ensure that no mark-ups are added on the exchanges between crypto and fiat currency donations. Finally, Monneo will also cover any third-party transaction fees, which may be applied to some donations.
While looking to raise significant levels of money, Monneo is also urging businesses who may not currently be able to afford cash donations to consider promoting and sharing the message of its new initiative instead, via their social media channels. In doing so, the company is providing the burgeoning fintech sector with an avenue to come together and work as one in pursuit of a noble and relevant cause.
Funds raised will go directly to Save The Children's Ukraine Appeal.
To find out more information about 'Fintechs for Ukraine', please visit: https://fintechsforukraine.org/