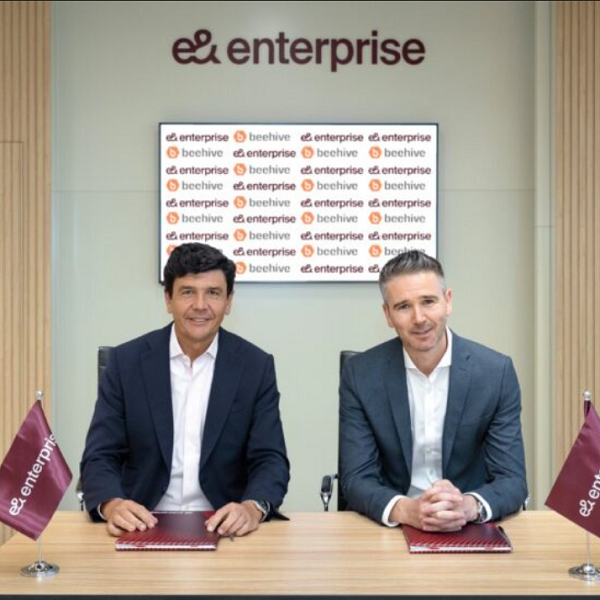 e& enterprise takes majority in UAE fintech Beehive
The enterprise arm of e&, UAE's tech-telco conglomerate, is taking a majority stake in Beehive, the SME-focussed lending platform.
Beehive, founded in 2014, is a major player in the crowdfunding space in the UAE and has operational coverage in Saudi Arabia and Oman. It connects SMEs seeking finance with investors – both private and institutional – to offer conventional as well as Sharia-compliant loans.
The company recently reached the Dh1.5 billion mark on loans.
"The acquisition of Beehive's digital lending platform marks the second step in e& enterprise's journey in the Fintech space, after the launch of UAE Trade Connect in 2021," said Salvador Anglada, CEO, e& enterprise. "SMEs are important drivers of the economy and there is a need more than ever to support their uniqu financing needs.
"With Beehive, we have the right technological innovation to accelerate on our agenda in the UAE and beyond."
e& enterprise will thus be able to 'provide an innovative lending solution' to tap the $250 billion SME credit gap in the GCC.
Other e& entities have taken significant shareholding in Starzplay Arabia, the web-streaming platform, and in the Careem Super App, the multi-service consumer platform.
Beehive Founder and CEO Craig Moore said, "This strategic alignment presents a huge opportunity to increase and accelerate financing to SMEs across the region. The market leading brand, reach and vision of e& and e& enterprise allows Beehive to drive more innovation and collaboration into the market.
"As one of the very first regional fintechs, this is a validation of the Beehive team's incredible effort over the last 9 years and reflects the vibrancy and success of the UAE's startup ecosystem."