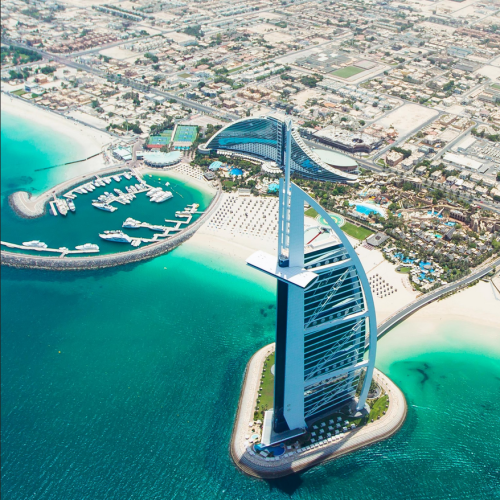 CCAvenue.ae forays into global offline payment solutions arena
The UAE-based subsidiary of Indian fintech company Infibeam Avenues, Avenues World FZ LLC, which owns and operates UAE's largest payment gateway brand – CCAvenue.ae announced the introduction of its mobile-based QR Code payment solution in the United Arab Emirates (UAE) market for merchants to tap into burgeoning offline payments landscape. It is a pivotal and strategic move marking the company's debut on the international stage of offline payment solutions, starting with the UAE market.
"For the first time, we are foraying into the offline payment space in the UAE market with our innovative QR-Code payment offerings for merchants," said Arun Jeevaraj, Vice President, Business & Operations, UAE & Saudi Arabia, CCAvenue.ae. He further shared that the company has onboarded multiple merchants in last few months including renowned establishments in Dubai like Prime Association Management, a renowned homeowners' association, and the esteemed Jaffer Bhai's The Biryani King of Bombay, which operates in Dubai.
According to Vishwas Patel, Joint Managing Director of Infibeam Avenues, the company's foray into the offline payment landscape within the UAE market is a strategically astute move. He further emphasized that the introduction of QR Code payment facilities for offline transactions will significantly augment the value the payment gateway – CCAvenue.ae is offering to its merchants/clients, as it will bolster the merchant's standing in the offline payment acceptance space as well.
To further solidify its hold on offline payment space, the company is set to unveil CCAvenue TapPay (SoftPoS) in the UAE market as part of CCAvenue.ae, to offer offline payment options for merchants. This innovative payment software can be downloaded from Google Playstore, and it can transform any NFC-enabled mobile device into easy-to-use POS machines, allowing simple card payments with just a tap.
"The intent is to furnish comprehensive solutions – offline along with online payments, to our clients," Vishwas Patel said, adding that notably, the UAE marks the company's maiden entry/debut into the international arena for its offline payment solutions, signifying a pioneering milestone for its global expansion with offline payment solutions. Infibeam Avenues already has established a significant presence in key global markets, spanning the USA, Australia, the MENA region and beyond.
For nearly a decade, the company has diligently cultivated its robust presence within the online payment landscape in the UAE market, primarily through its renowned payment gateway brand- CCAvenue.ae. This payment service has attracted a prestigious clientele/merchants hailing from a diverse array of industries, encompassing retail, hospitality, airlines, and the service sector. Today, CCAvenue.ae can boast to have clientele/merchants of over 5,000 entities; notably, among these clients/merchants are prominent property developers, including iconic names such as Burj Khalifa, Emaar, Damac, Nakheel, and Trump Golf Dubai.
In the last six year, CCAvenue.ae, has seamlessly processed an impressive aggregate of AED 24.5 Billion in transactions, amassing a substantial tally of approximately 23.5 million transactions to date. This fiscal year, in August, marked a historic milestone for the company as it achieved the remarkable feat of processing over AED 1 Billion in transactions within a single month, a significant testament to its ongoing success.
"In a bid to propel the growth of the digital payment sector in the UAE, we have unveiled QR code payment solutions for our merchants. This strategic move is in response to the rising popularity of QR code-based mobile payments within the UAE market, a trend poised to ascend in the forthcoming years. This surge is intrinsically linked to the rise of e-commerce, the digitization of business operations, and the overarching digital transformation sweeping through the UAE economy," explained Patel.
According to various market reports, the global QR code payments market closed in 2022 with a valuation of US$11.2 billion. Projections are nothing short of remarkable, with an anticipated CAGR of 16.9%, culminating in an impressive valuation of over US$ 55.6 billion by the year 2033.
The ubiquity of QR code payments has been sweeping across the globe, gaining significant traction in emerging economies such as China, India, Bangladesh, Indonesia, Singapore, Malaysia, Thailand, and Brazil. In line with these global trends, the company anticipate a parallel growth trajectory and increasing adoption of QR code-based payments within the vibrant and dynamic UAE market.