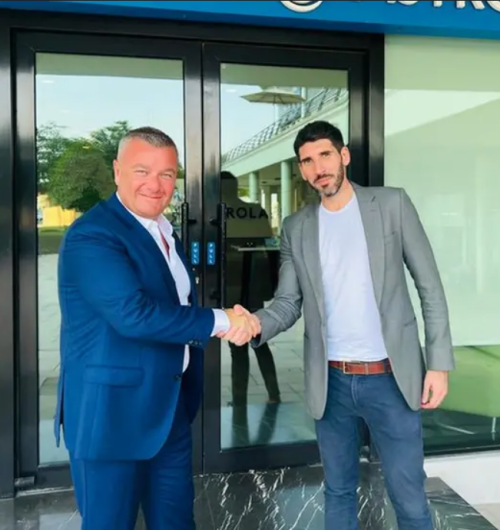 Australian fintech innovator Lakeba Group partners with the UAE's AstroLabs
In a global collaboration, Australian company Lakeba Group, and AstroLabs, a leading business expansion platform in the MENA region, have joined forces to usher in a new era of AI and technology innovation in the region.
The partnership comes at a crucial juncture as the tech industry rapidly transforms industries and economies, with AI and machine learning offering unprecedented opportunities for growth and innovation across the globe.
Lakeba is a global venture studio with a track record of creating and commercialising technology solutions, including mobile security tool, Quixxi Security; and digital document verification system, DoxAI.
AstroLabs is supporting Lakeba Group's entry into the region via the UAE and facilitating scalability and access to the UAE's entrepreneurial ecosystem.
AstroLabs says the partnership marks a significant stride towards fortifying Dubai's position as a global technology hub and growing the digital economy for the UAE and its people, underscoring Dubai's commitment to embracing technology as central pillars of its growth strategy.
With global businesses like Lakeba growing in the region, Dubai is poised to harness the transformative potential of digital transformation across sectors, from finance to healthcare, and from energy to transportation.
Lakeba's Founder and CEO, Giuseppe Porcelli, said, "Dubai's forward-thinking approach and commitment to innovation align seamlessly with Lakeba's mission. By joining forces with AstroLabs, we are poised to create a thriving ecosystem that fosters AI and tech-driven solutions, unlocking new avenues for growth."
Commenting on the partnership, AstroLabs Director of Community & Dubai Expansion, Andrea Trevisi, said, "We're excited to welcome Lakeba to the AstroLabs community. With our shared vision of fostering digital innovation in the region, and with AstroLabs' decade-long commitment of supporting companies expand and gain access to the MENA region, we look forward to supporting Lakeba's growth in the UAE and witnessing their impact on the region's AI sector. This partnership signifies AstroLabs' ongoing commitment to bringing global expertise to the region."