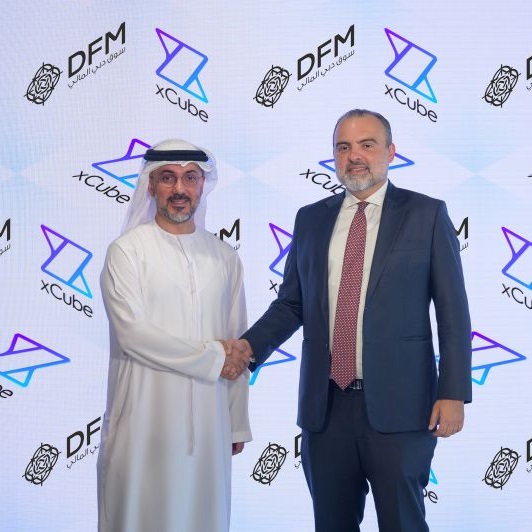 UAE fintech xCube launches new trading platform
Dubai-headquartered fintech company xCube has unveiled its latest digital investment and trading platform for stocks and derivatives in the UAE.
Available on both the Apple App Store and Google Play, xCube offers a seamless and completely digital account opening process, which can be completed in just minutes, with no minimum deposit necessary. With competitive rates, simple IPO registration, and tools for monitoring market activity with quotes and interactive charts, investors can enjoy a hassle-free investment experience.
Saad Chalabi, CEO of xCube, said, "We are proud to be the pioneers in the industry to provide a complete digital onboarding experience and seamless access to the Dubai Financial Market, including IPO subscriptions." Chalabi continued, saying, "The xCube app is set to transform the conventional trading approach by offering a user-friendly platform equipped with cutting-edge data insights, charts, and tools. It caters to both new and experienced traders, enabling them to navigate their investment journey with confidence and ease."
Hamed Ali, CEO of Dubai Financial Market (DFM) and Nasdaq Dubai, added, "In alignment with UAE's national agenda, DFM has been an ardent supporter of innovation and technology that fosters the country's business and capital market ecosystem. Our association with xCube further reaffirms DFM's commitment to provide market accessibility. The launch comes at a time when DFM is undergoing high demand for equities and IPOs, enabling investors to take advantage of the unique financial opportunities the market has to offer. We are positive that the addition of xCube will further enhance the accessibility of the Dubai's capital markets."
xCube's intuitive platform offers competitive rates in the market and zero commission on futures trading. Users can request subscriptions to upcoming IPOs through the app, allocated shares will reflect directly in their accounts and can be traded immediately. xCube is regulated by the Securities & Commodities Authority and is currently available to residents of the United Arab Emirates.