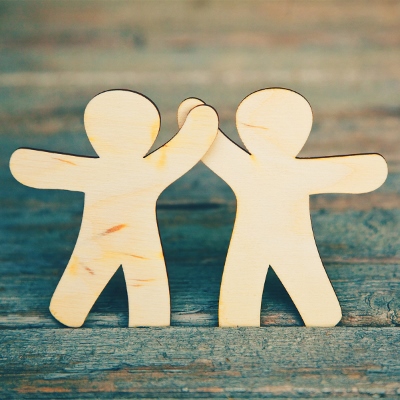 Tarabut provides income verification tool to Bahrain digital lender Flooss
Open banking platform Tarabut has announced a new partnership with FLOOSS, a Bahrain-based digital lending platform.
FLOOSS
is the first and fastest digital loan app in Bahrain offering consumer loans of up to BHD 750 with a repayment period of up to 12 months.
This partnership pioneers Bahrain's first open banking-enabled digital lending service. The collaboration streamlines FLOOSS's digital lending experience and significantly reduces loan approval times to a mere few minutes using Tarabut's Income Verification product.
The loan approval process has been reduced to just minutes, a drastic change from the prior two-week process. By leveraging open banking APIs, the newly launched product enables instant loan approvals, eliminating the previous, conventional, days-long approval process. FLOOSS approached Tarabut with the goal of providing its customers with a seamless lending journey: offering easier access, saving both money and time, enhancing security, and digitising a traditional manual journey.
Tarabut transformed the customer journey via direct access to customers' salary information, eliminating the need for manual salary certificate submissions during the application process.
Abdulla Almoayed, Founder and Chief Executive Officer of Tarabut, said, "We are proud to announce our latest partnership with FLOOSS; one of Bahrain's leading lending platforms. Together, we are promoting financial inclusion and developing Bahrain's financial infrastructure, in line with the country's plans for a robust financial ecosystem. Everyone should have access to affordable and efficient lending facilities, and this partnership is a crucial step towards that goal."
Fawaz Ghazal, Chief Executive Officer of FLOOSS, added, "The customer lending experience and journey must be reimagined; customers expect more from their financial service providers. Working with the team at Tarabut, FLOOSS has been able to implement a customer-first solution that improves lending processing times to a few minutes and more seamlessly than any other lenders, anytime and anywhere. We are proud of the innovative work and look forward to more announcements with our partner, Tarabut, in the Kingdom of Saudi Arabia soon."
In Bahrain, the demand for personal loans has been steadily growing, with a significant increase of 11.9% in 2022, totalling BD 5.7 billion or 38.2% of GDP. Access to credit is crucial for consumers as it supports their financial goals, emergencies, and investments – playing an important role in their financial well-being. Tarabut's Income Verification product powers FLOOSS to offer seamless and swift loan approvals, providing consumers with easy access to the funds they need, when they need it.
As Tarabut collaborates with more banks, enterprises, and lenders in the MENA region, transforming the lending sectors is a key priority. Leveraging open banking technology, these partnerships are designed to help institutions maximise their revenue, enrich customer experiences, and reduce operational costs.