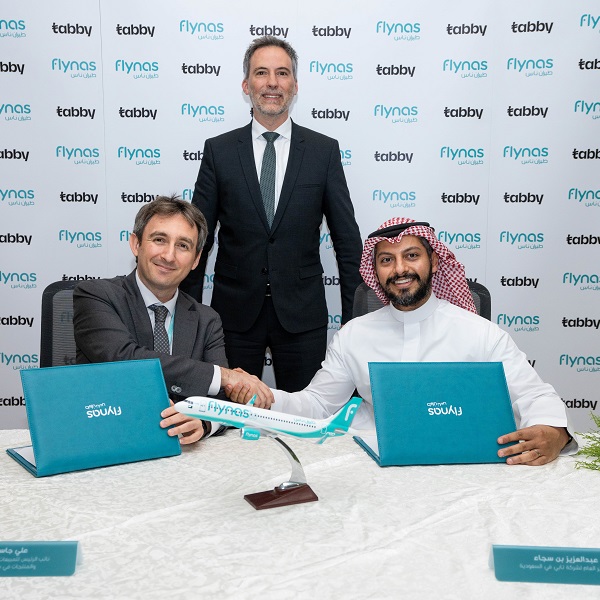 Tabby and flynas partner to provide a new service to pay travel tickets into 4 monthly payments
MENA fintech Tabby, and flynas, the Saudi air carrier and the leading low-cost airline in the Middle East and the world, have announced a partnership to provide travelers with flexible payment solutions, allowing flynas' customers to pay for their trips in four interest-free payment installments.
This partnership comes just in time for travelers, especially with the increasing demand for air travel around the world. It also reflects flynas' keenness to provide its guests with the best travel experience that is both flexible and convenient.
Hosam Arab, Co-Founder and CEO of Tabby, said, "We are delighted to partner up with flynas to bring flexible payment solutions to the air travel industry. This timely partnership will bring air travel closer to so many people who are looking to go on new adventures and reconnect with their loved ones across the world."
flynas confirmed that the agreement reflects flynas' commitment to providing innovative services and reinforcing its pioneering for digital transformation in the aviation industry.
Last month, flynas was named the 4th best low-cost airline in the world and the best LCC in the Middle East for the 6th time in a row from Skytrax International Award, the highest worldwide award in the aviation sector since its launch in 1999. The leading LCC connects more than 70 domestic and international destinations through its fleet of 51 aircraft with more than 1,500 weekly flights and has flown more than 60 million passengers since its launch in 2007.