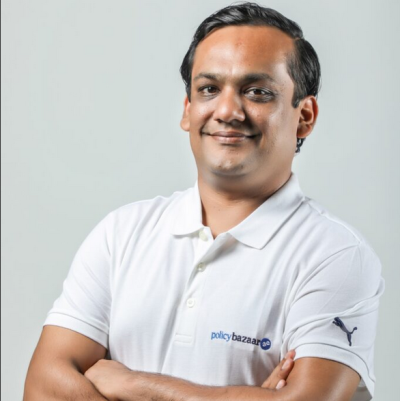 Policybazaar.ae set to share insights on the future of finance at GITEX Technology Week
PolicyBazaar.ae, a leading fintech and UAE's trusted insurance aggregator announced that its CEO, Neeraj Gupta (pictured), will be a featured speaker at GITEX Technology Week, at the Dubai World Trade Centre.
Neeraj will address key topics on the future of finance and the impact that technology has on financial services in the UAE – this includes "Digital Banking" and "SME (Small and Medium-sized Enterprises) Finance," shedding light on the latest trends and insights on October 17, 2023.
Embedded Finance is revolutionizing the financial services landscape by seamlessly integrating financial offerings into non-financial platforms. According to recent market research1, global embedded finance market size is expected to reach USD 588.49 billion by 2030, expanding at a CAGR of 32.2% from 2023 to 2030 – enabling the development of innovative financial products and service and enhancing customer experience.
Neeraj Gupta, CEO, Policybazaar.ae said, "I look forward to discussing the future of finance with other experts this GITEX. Technology is transforming the financial industry, which cannot be overlooked. It will only help in the development of innovative and better payment systems and maintain customer retention."
SMEs are the backbone of the global economy, contributing significantly to job creation and economic growth. However, SMEs often face challenges in accessing affordable financing options. Only a small percent of SMEs have access to formal financing channels. Neeraj will share PolicyBazaar.ae's insights on innovative approaches to SME finance, highlighting how technology can bridge the gap and empower these businesses to thrive.