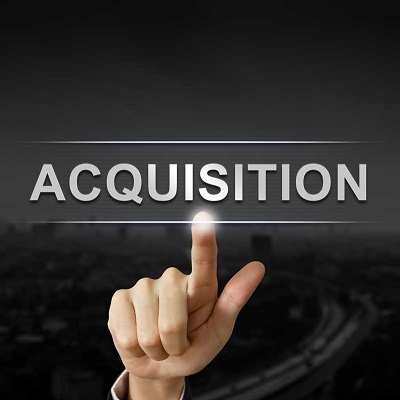 PayTabs acquires Saudi Arabian POS tech company Digital Pay
PayTabs, a Dubai-based payments company running in the Middle East, Africa and South Asia region, has announced an acquisition of Saudi Arabian point-of-sale tech company Digital Pay, with a 100 per cent stake.
The Digital Pay hardware will serve as PayTabs' flagship POS terminal product, complementing the firm's existing POS options.
It will augment and allow millions of e-commerce and retail business clients as well as physical stores, hypermarkets, and departmental stores to cash in.
The merger enables PayTabs to fulfil both online and offline payment capabilities and to elevate its market presence and commitment to push forward the Saudi Vision 2030. They aim to mutually grow the bottom line, revenue, transaction volumes, ticket sizes, and number of transactions for both firms.
A Memorandum of Understanding was signed to boost synergised super payments. Financial details of the deal were not disclosed.
Up to this point, PayTabs had previously focused primarily on online payments in the Mena region.
With this merger, PayTabs will cater to more retailers and traditional businesses that seek to accept payments via POS terminals, thus offering merchants a range of online and in-store payment solutions.
The acquisition allows Digital Pay to venture beyond its home market in Saudi Arabia.
Digital Pay will expand its footprint by offering POS to online merchants as well in multiple PayTabs markets. Any business will be able to take advantage of either digital payment acceptance solutions online or brick-and-mortar offline payments.
According to Statistica, total transaction value in the Digital Payments segment is forecasted to reach $42.25 billion in 2022. The total transaction value is expected to exhibit an annual growth rate of 13.16 per cent, or a projected total value of $78.40 billion by 2027.
Abdulwahab F. Alahmari, Chairman of Digital Pay, said, "As an innovative FinTech company driving digital payments in the Kingdom of Saudi Arabia, the proposed merger with PayTabs will enable us to expand our customer and merchant reach across the region."
"We see limitless opportunity, growth, and potential in this upcoming alliance."
Discussing the MoU, Abdulaziz Al Jouf, PayTabs Founder and CEO, said, "Every merchant wants you to solve his problem – and every payment solution, PayTabs orchestrates, is essentially born out of a problem in the market. We're offering merchants of all sizes and scale a single platform and dashboard for all their next-generation payment processing requirements – be it virtual, physical, or digital.
"Online and in-person retailers, subscriptions businesses, software platforms and marketplaces, and everything in between will emerge winners from this powerful dynamic."