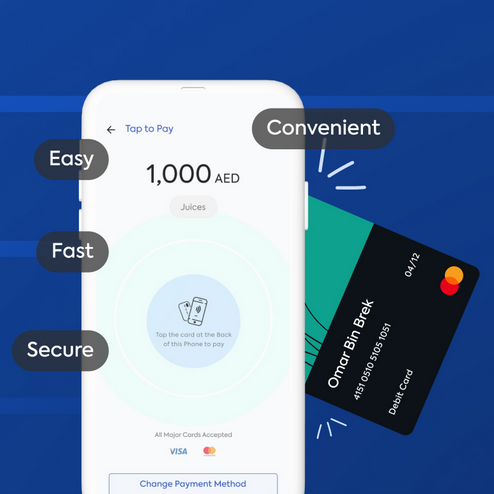 Mastercard and fintech Foloosi launch Click to Pay in UAE
Mastercard has launched Click to Pay in collaboration with payment service provider (PSP) Foloosi, who has rolled out the innovative payment method across its full merchant base. Through the partnership, the embedded Click to Pay solution becomes the preferred payment method for guest checkout for Foloosi´s merchants and consumers. As part of the rollout, more than 6,000 merchants will offer Click to Pay to their users.
Click to Pay sets a new standard for guest checkout transactions, delivering a more consistent experience for consumers by making it easy, secure, and fast to check out without the need to enter their card credentials or to store this sensitive information with different merchants.
Through tokenization, Mastercard improves the checkout flow for consumers and merchants alike, creating a seamless payment experience while concurrently reducing fraud and increasing conversion rates. The service also enables merchants to add safe payment links to invoices that can be sent to customers through various channels, such as SMS, email, and WhatsApp, from where they can seamlessly make the payment using Click to Pay.
"As Mastercard, we invite leading industry players – PSPs, merchants, acquirers, and issuers – to partner with us in shaping the future of payments as we bring the latest technologies to the markets we serve. Click to Pay is rapidly gaining momentum across the payment ecosystem, bringing superior security and convenience to users. With this launch, we take another step in supporting the UAE's digital transformation journey," said Gina Peterson-Skyrme, Vice President and Country Business Development Lead, UAE and Oman, Mastercard.
Omar Bin Brek, Founder & CEO of Foloosi, commented, "The launch of Click to Pay in partnership with Mastercard provides a new opportunity for our merchants and acquirers to improve the consumer online shopping experience and to positively impact their bottom line. We are confident that the move will support the growth of e-commerce and benefit merchants by eliminating guest checkouts."