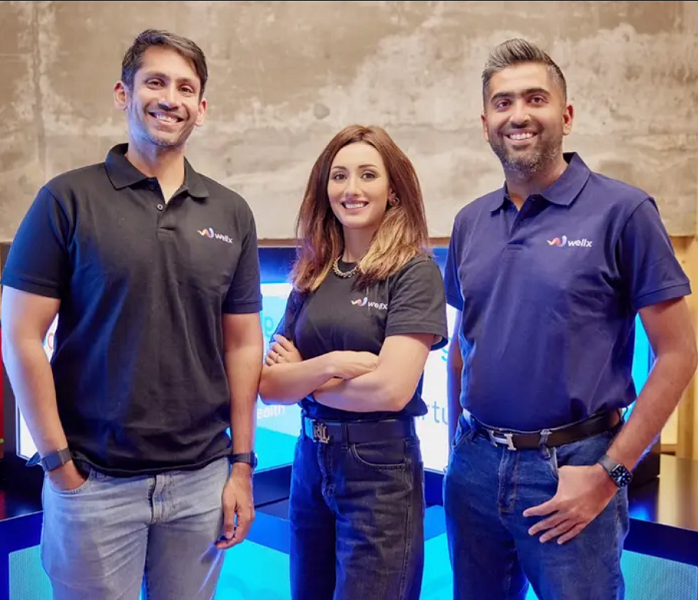 InsurTech Wellx to represent the UAE at Google's coveted AI Accelerator program
UAE-based InsurTech platform Wellx has been selected to join the Google for Startups: AI for Health program, Google's accelerator program created to support startups and help them harness the full potential of AI in the healthcare and wellbeing space to make healthcare more accessible and accurate for everyone around the world.
As the only startup selected from the GCC region, Wellx joins 30 other startups from around the world as part of this three-month program, consisting of virtual workshops on best practices for AI and leadership development, responsible innovation, product design and customer acquisition.
The program also includes one-on-one mentorship sessions and technical project support from experts at Google Research, Google Health, Verily, Fitbit, Google DeepMind and more. As part of the program, Google will also host two in-person summits which are designed to connect founders to venture capitalists, industry experts and other founders in the healthcare space.
"We're thrilled to be selected to be a part of Google's AI for Health program. Being selected for this program, especially as the only startup from the GCC, is a testament to the hard work and innovation our team has delivered at Wellx, creating a platform that transforms the lives of our users helping create healthier, happier and more resilient communities. This intensive program will catalyse our existing roadmap and plan, to deploy and leverage artificial intelligence and associated technologies, within the Wellx ecosystem and business,to transform our customer experience, customer health outcomes and customers wellbeing journeys'," said Vaibhav Kashyap, Co-Founder and CEO of Wellx.
Wellx recently announced the successful completion of a $2 million seed funding round led by Dubai Future District Fund (DFDF) and other local and international VCs and angel investors.
"We see great potential in the work Wellx is doing, and how they plan to use artificial intelligence and other technologies to transform the health and wellness space. As part of the Google Growth Academy: AI for Health program we are excited to work with these startups, offering them the best of Google's people, products and processes, equipping them with the tools needed to scale their innovative health tech solutions. AI is the most profound technology that we're working on today, and it's incredible to see how these budding businesses are using powerful technology to help people to live longer and healthier lives," added Yuval Passov, Head of Google for Startups MENA and Africa.
Co-created by Vaibhav Kashyap, Javed Akberali and Dr. Anushka Patchava, Wellx brings embedded behavioural science and gamification direct to the consumer, and through personalised rewards, empowers and incentivises long-lasting sustainable habit formation, driving healthier lifestyles for its users.