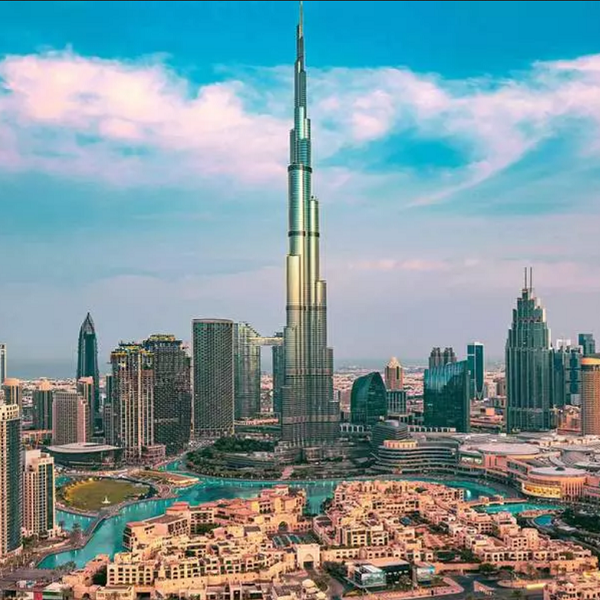 Emirates NBD and DIFC Launchpad announce 'National Digital Talent Incubator' program to build next generation of UAE global founders
Emirates NBD, a leading banking group in the MENAT (Middle East, North Africa and Türkiye) region, has launched the 'National Digital Talent Incubator' program, as a part of its strategic partnership with Dubai International Financial Centre (DIFC), the leading global financial centre in the Middle East, Africa and South Asia (MEASA).
Facilitated by DIFC's venture building platform, DIFC Launchpad, the bespoke incubator program aims to boost UAE talent and the growth of entrepreneurship within the FinTech and digital innovation space. The program will also be supported by leading industry partners including Visa, Microsoft and Dell Technologies.
The National Digital Talent Incubator program will run two cohorts per annum, each consisting of three to six FinTech startups with UAE national founders and members. Over the eight-week long program, participants will gain rich insights from venture building and innovation experts from DIFC Launchpad, hands-on experience from the most successful entrepreneurs in the UAE, mentorship and one-to-one coaching sessions with founders of top UAE FinTech scaleups and access to innovator networks, incumbent corporations, Governments and capital in the UAE.
Abdulla Qassem, Group Chief Operating Officer, Emirates NBD, said, "We are extremely pleased to launch the National Digital Talent Incubator program in collaboration with our long-time strategic partner, DIFC. The launch of this unique program reinforces Emirates NBD's commitment to accelerate innovation, boost local talent and entrepreneurial growth in the region. As a leading local bank that has always championed innovation and contributed towards growing the national digital economy, we are confident that our new incubator program will help in catalyzing economic development and innovation in the financial services industry and the UAE economy as a whole."
Arif Amiri, Chief Executive Officer, DIFC Authority, said, "The National Digital Talent Incubator programme in partnership with Emirates NBD, is designed to drive innovation and growth by nurturing local talent and the next generation of industry leaders. DIFC's growing stature as global hub for talent and thriving eco-system for FinTech and Innovation, will further empower UAE Nationals in their pursuit of transforming ideas into thriving startups, as they join our community of over 39,000 highly skilled individuals, representing over 160 nationalities."
Miguel Rio Tinto, Group Chief Digital and Information Officer, Emirates NBD, said, "Most incubator programs around the world focus only on driving product innovation. Emirates NBD's National Digital Talent Incubator program stands out as it has been designed to enable participants to broaden their skillset, network and influence, to better understand key trends shaping the economy and create businesses that significantly impact the local and global economy. We are providing participants with a toolkit to translate their ideas into impactful innovations and the support to grow them to scale."
He added, "The collaboration and backing of industry leading partners, further lends weight to the program."