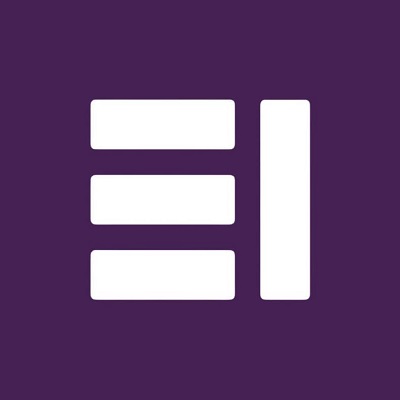 Emirates Islamic to accelerate FinTech innovation in the UAE in collaboration with Plug and Play Abu Dhabi
Leading Islamic financial institution Emirates Islamic has launched a global FinTech accelerator campaign in collaboration with the world's leading innovation platform, Plug and Play Abu Dhabi. The campaign is a call to action for leading Islamic FinTechs and financial startups with propositions that can enhance customer journeys across SME financing, trade finance and financial wellbeing.
This builds on Plug and Play Abu Dhabi's partnership with the banking Group. Earlier last year, Emirates NBD had partnered with the platform to boost its open innovation ecosystem globally.
In recent years, Islamic finance has grown rapidly in both its role in ethical financial empowerment and in terms of global financial market share, with an estimated growth of 18%, reaching a potential USD 179 billion in transaction volume by 2026 . Emirates Islamic's global FinTech accelerator campaign demonstrates the bank's commitment to the expansion of the global Islamic banking market, driven by banking innovation and service excellence.
As a leader in digital banking, Emirates Islamic has continued to strengthen its digital offerings, allowing customers easy access to a range of transactions backed by the latest in banking innovation. In 2022, the bank launched various initiatives including ATM / CDM transformation and cutting-edge chatbot banking, registering a 21% increase in online and mobile banking transactions.
The FinTech accelerator campaign will enable the bank to deliver differentiated offerings with the support and co-creation of solutions with leading FinTech players that operate in the Islamic FinTech space.
Through Plug and Play Abu Dhabi's robust global network, Emirates Islamic will extend its Islamic FinTech collaboration to a wider reach of FinTech accelerators from around the world. The campaign aims to serve Emirates Islamic's priority areas, in which Plug and Play Abu Dhabi will actively screen global start-ups that best fit Emirates Islamic's business needs including:
Streamlining the banking process for small businesses, providing affordable solutions and real-time finance, while optimising back-office operational efficiencies
Digitising the trade finance process for an improved customer journey, reduced turnaround time, minimal operating costs and a more secure platform
Personalising financial well-being through insights and portfolios that help customers manage their money more meaningfully, i.e., saving for Hajj or calculating Zakat
Headquartered in Silicon Valley in the United States, with its Middle East office based in Abu Dhabi, Plug and Play is the leading innovation platform, connecting start-ups, corporations, venture capital firms, universities, and government agencies in more than 40 locations across five continents and more than 20 industries, creating a unique ecosystem designed to develop and implement the technologies of tomorrow.
Mohammad Kamran Wajid, Deputy Chief Executive Officer at Emirates Islamic, commented, "The FinTech accelerator journey is one we embark on with pride. With the support of global innovation leaders Plug and Play, we aim to create a robust ecosystem of financial innovators and game changers that further our exploration into the potential of FinTech capabilities. Emirates Islamic continues to embrace emerging technologies to further the impact of Islamic finance across the globe, supporting the vision of His Highness Sheikh Mohammed Bin Rashid Al Maktoum, Vice-President and Prime Minister of the UAE and Ruler of Dubai, to make Dubai the global capital of the Islamic banking industry."
Miguel Rio Tinto, Group Chief Information Officer at Emirates NBD, said, "We are delighted to be teaming up once more with leading global innovation players Plug and Play. As Emirates Islamic continues to drive innovation in the Islamic banking sector, it now has the opportunity to be a part of a pioneering initiative, to further explore FinTech capabilities and engage the brightest start-ups from around the world. The open collaborations enable us to implement unique, collaborative solutions to our most critical business needs while improving the experience for our financial products and services."
Saeed Amidi, Chief Executive Officer and Founder, Plug and Play Tech Center, commented, "We are delighted to collaborate with Emirates Islamic Bank and support UAE's mission in driving innovation and providing cutting-edge FinTech solutions. Through this collaboration, we hope to spur the development of new ideas and technologies that can help streamline the banking process for SME's, digitise the trade finance process, and personalise financial well-being. Together, we will create a more inclusive and secure financial landscape for the people of the UAE and customers of Emirates Islamic Bank."