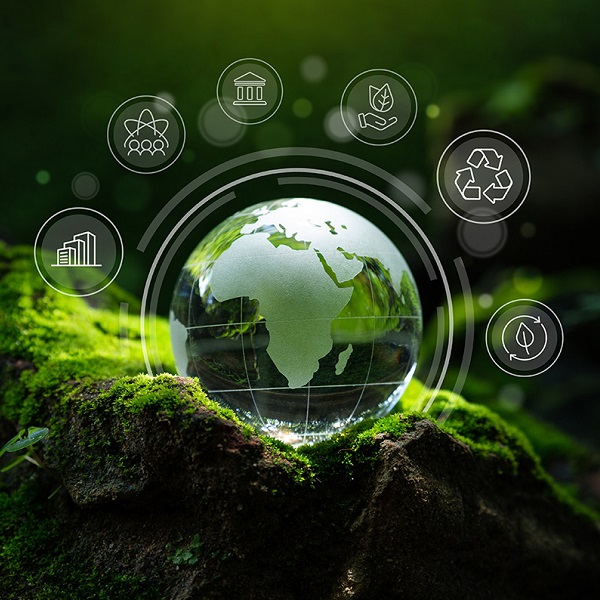 DIFC announces inaugural Future Sustainability Forum in Dubai
Dubai International Financial Centre (DIFC), the leading global financial hub in the Middle East, Africa and South Asia (MEASA) region, have announced its first edition of the Future Sustainability Forum. The Forum to be held 4-5 October 2023, at the Ritz-Carlton DIFC, will focus on mobilising sustainable finance and innovation by connecting industry leaders, investors, tech disruptors, and policy makers, and channel investment flows between the global north and global south, to accelerate climate action.
Central to DIFC's programme in the run up to COP28, the announcement of the inaugural Future Sustainability Forum, further demonstrates the Centre's commitment to play a leading role in advancing COP28 priorities, aligned with DIFC's chairmanship of the Dubai Sustainable Finance Working Group (DSFWG), established in 2019.
The Forum also marks the Year of Sustainability in the UAE and builds on DIFC's vision to pave the way for coordinated global solutions to deliver on the climate financing needs of emerging markets and developing economies, whilst supporting sustainable economic growth for Dubai, UAE, and the wider region.
Arif Amiri, CEO of DIFC Authority, said, "We are thrilled to welcome the world to Dubai and the Future Sustainability Forum as part of our 'Path to COP28' programme. As the nation prepares to host COP28, The Forum underscores our commitment to addressing pressing environmental challenges. Through collaboration and innovative financial solutions, we aim to drive tangible progress towards a low-carbon, climate-resilient future. We are committed to contribute to the United Nations Sustainable Development Goals and look forward to enable meaningful dialogue and actionable outcomes at this important event and beyond."
Set to mobilise key stakeholders, including the finance and insurance sectors, towards accelerating net-zero goals, the Forum provides a platform to explore future sustainability and climate technologies, critical for the world's net-zero agenda as well as achieving the United Nations Sustainable Development Goals (SDG's) and contributing to delivery of the Paris Agreement.
The Forum also aligns with DIFC's 2030 Strategy to drive the future of finance, and on Dubai's position as a global leader for Green and Sustainable Bonds and Sukuk, with NASDAQ Dubai representing a 110+bn market size with over 16% being sustainable bonds and sukuks.
The Forum's Agenda supports COP28's 4-pillar plan on fast-tracking the transition, fixing climate finance, focusing on adaptation to protect lives and livelihoods, and making COP28 fully inclusive, announced by COP28 President-designate and Minister of Industry and Advanced Technology today.
The UAE and Dubai government have spearheaded a range of comprehensive sustainability programmes in the pursuit of a net zero future. With initiatives like the Dubai Clean Energy Strategy 2050, the UAE Net Zero 2050 strategic initiative, and the UAE Vision 2070, a clear emphasis is placed on renewable energy adoption, water conservation, waste management, and sustainable urban development. These strategic endeavours serve as a testament to the nation's proactive approach in addressing environmental challenges for a sustainable future.
The Future Sustainability Forum will put the spotlight on the UAE's sustainable practices particularly within the financial ecosystem, inviting global experts to connect, collaborate and share insight to accelerate the global transition towards a low-carbon, climate-resilient future. Panel discussions and sessions include: 'Supporting corporates in embedding ESG within their organisations'; 'Empowering companies to design their path to Net-Zero'; 'Unlocking the potential of ESG-driven innovation'; 'Fostering sustainable entrepreneurial ecosystems'; and 'Transforming capital to drive the low carbon transition'.