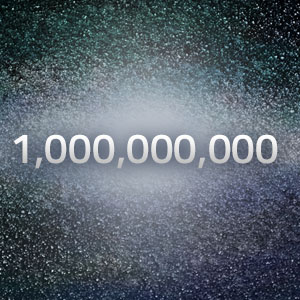 CCAvenue.ae crosses AED 1 billion transactions per month milestone
Indian fintech company Infibeam Avenues' UAE-based subsidiary, Avenues World FZ LLC, announced the achievement of crossing AED 1 billion transactions per month milestone in the UAE market by its flagship payment gateway brand CCAvenue.ae.
CCAvenue.ae is one of the UAE's largest payment gateway (PG) players, offering merchants online and offline payment collection from their customers. It's a PCI-DSS Level 1 certified PG offering all the top credit card & debit cards, Apple Pay, Samsung Pay, China Union Pay, UAEPGS (by CBUAE) and Payit Wallet.
Infibeam Avenues is India's first fintech company to expand internationally and foray into overseas markets with its flagship payment gateway brand, CCAvenue. Since its commencement in 2015 in the United Arab Emirates, the payment gateway CCAvenue.ae has processed over AED 24.5 billion transactions and processed nearly 23.5 million number of transactions till date. In August 2023, for the first time, it crossed United Arab Emirates Dirham 1 billion transactions per month.
"We are thrilled about this significant achievement that reflects the unstoppable momentum of CCAvenue.ae in the UAE. This remarkable milestone is a testament to our exceptional growth and unwavering acceptance among a diverse spectrum of large and small merchants operating in both the offline and online realms," said Vishwas Patel, Joint Managing Director, Infibeam Avenues.
Following its roaring success in India, the company is set to launch CCAvenue TapPay (SoftPoS) in the UAE market as part of CCAvenue.ae to offer offline payment options for merchants. This innovative payment software, which can be downloaded from Google Playstore, can transform any NFC-enabled mobile device into easy-to-use POS machines, allowing simple card payments with just a tap.
Commenting on surpassing the milestone of AED 1 billion, Vishal Mehta, Chairman & Managing Director of Infibeam Avenues, said, "Over the preceding half-year, CCAvenue.ae has borne witness to an astounding fivefold increase in its transactions, a feat that truly underscores our dedication to providing top-notch payment solutions. This meteoric growth can be directly attributed to the vibrant digital transformation sweeping through the United Arab Emirates, a movement championed by the visionary initiatives of the UAE government in recent years."
In February 2023, the Central Bank of the United Arab Emirates (CBUAE) initiated its 'Financial Infrastructure Transformation Programme' with the goal of expediting the digitalization of financial services. The primary objectives of CBUAE's digital payment initiatives are to foster financial inclusion within the UAE, encourage payment innovation, enhance security and efficiency, and ultimately work towards achieving a cashless society. According to Statista's data, this year, the digital payments market in the UAE is forecasted to reach $28.74 billion, while globally, the total transaction value in the sector is projected to hit $9.46 trillion.
"Presently, 5,000+ UAE merchants utilise CCAvenue.ae, with an anticipated doubling by FY 23-24 due to the UAE government's digital transformation initiatives," added Mehta.
Infibeam Avenues, the parent company of CCAvenue.ae, has embarked on a series of strategic partnerships aimed at expanding its global footprint within the digital payment industry. In August 2019, Infibeam Avenues joined forces with Riyad Bank to provide cutting-edge digital payment solutions, thus establishing a significant presence in Saudi Arabia's burgeoning digital payment landscape. Subsequently, the company forged partnerships with Oman's two largest financial institutions, Bank Muscat and Bank Dhofar. More recently, Infibeam Avenues has ventured into the markets of Australia and the United States, introducing its advanced digital payment services to further its international reach.
In India, CCAvenue serves top clients in various industries and sectors, including leading banks, by offering its payment gateway service as white-label solutions, with esteemed customers including HDFC Bank, Kotak Bank, ICICI Bank, and the world's largest bank, JPMC Bank India.