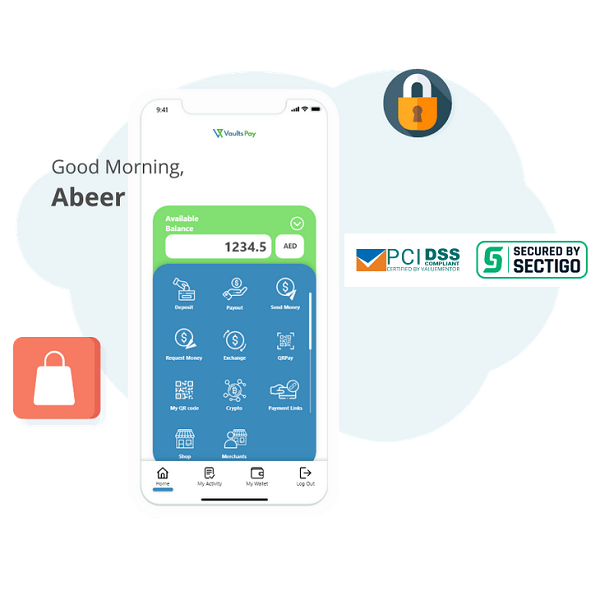 Ajman Bank signs partnership agreement with UAE fintech VaultsPay
UAE Shariah compliant bank Ajman Bank has signed a partnership agreement with UAE fintech company VaultsPay, to build and implement a highly innovative payments value proposition for businesses and individuals in the UAE. This partnership will form the basis of growth in the digital financial solutions in the UAE and will significantly change the way customers manage their finances through more intuitive and smart functionalities.
Mohamed Amiri, Chief Executive Officer, Ajman Bank, said, "We are glad to collaborate with VaultsPay as part of our ongoing commitment to strengthen the payments infrastructure with the most advanced, secure and cashless payment solutions. Our goal is to develop a robust electronic payment ecosystem driven by data and insights to increase the safety and security of electronic payments. It complements our strategy and vision to address the needs of our customers with the most innovative products and services."
This strategic partnership will enable Ajman Bank to expand its existing payments business capabilities and provide individuals and businesses with digital access to full suite of financial services in the UAE in collaboration with Vaults Pay.
VaultsPay Chairman Ahmed Bin Braik said, "We are excited in partnering with Ajman Bank and launching a unique acquiring host platform that will provide a comprehensive payment gateway solution and card issuing services via a customer-centric and secure digital app-based platform."
Inspired by the UAE's National Payment System Strategy of moving towards cashless society, VaultsPay was founded in April 2020 in UAE Since then VaultsPay has achieved many significant milestones and captured its market share in a very short period of time which is increasing gradually.  VaultsPay aims to expand beyond the UAE and become the leading Fintech Company in the MENA Region.
Abdulla AL Suwaidi, VaultsPay CEO, said, "Having Ajman Bank as our trusted banking partner will provide VaultsPay a strong foundation to deliver the first SuperApp for the UAE for all type of products and a seamless customer experience for businesses and individuals through an innovative payment platform and superior service delivery. This collaboration between Ajman Bank and VaultsPay will offer the first UAE acquiring host platform for other acquirees and payments service providers."
VaultsPay has developed a unique Payment gateway platform which is a proprietary platform designed, built, and managed by its experienced in-house team of developers. The platform undergoes yearly PCI DSS Level 1 audit and certification. VaultsPay has successfully partnered with a first class e-commerce platform  'emall.ae' that allows enterprise users to offer and sell products, and individuals and enterprise entities to buy products.