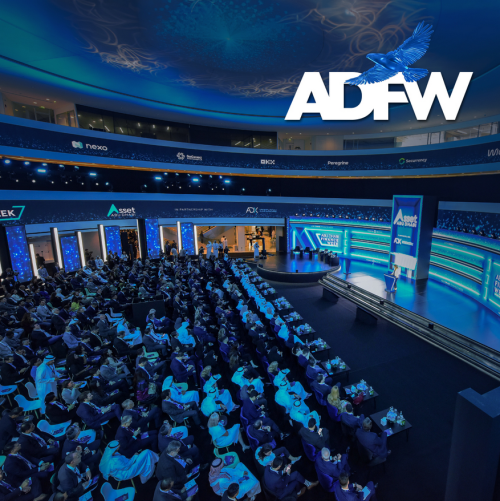 Abu Dhabi Finance Week's 2023 edition expects leadership of 3500+ top financial firms from over 100 countries
The second edition of Abu Dhabi Finance Week (ADFW) which is set to run from 27th to 30th November 2023 unveiled thought-provoking details on its theme of 'Investing in the Transition Era', building on the successes and strong foundation positioned by its breakout edition.
Held under the patronage of His Highness Sheikh Khaled bin Mohamed bin Zayed Al Nahyan, the Crown Prince of Abu Dhabi, and Chairman of the Executive Council and powered by Abu Dhabi Global Market (ADGM), ADFW will seek to examine the factors affecting monetary systems, technological disruptions, financing the race to net zero, the resultant services and facilities, and the industrial and social sectors that impact the global financial system. It will collectively aim to collaborate on maximising the opportunities and minimising the challenges presented within the 'Transition Era'.
Commenting on the ADFW's pioneering theme, His Excellency Ahmed Jasim Al Zaabi, Member of Abu Dhabi's Executive Council and Chairman of ADDED and ADGM said, "We are part of an extraordinary era that is transitioning in every aspect whether it is economic, technological advancement or climate. As we navigate the complexities and challenges of this transformative phase, ADFW acts as a superb platform to gather impactful decision-makers that look at these aspects as opportunities. By investing in the transition era, ADFW stands as a platform that is not just about adapting to change but also seizing the opportunity that propels us towards a brighter, more prosperous future."
Counting down 100 days to the event, ADFW highlighted the cornerstone of its success in recognising the true potential of technology, innovation, and talent and the ability to invest wisely in it which has evolved hand-in-hand with the dynamic needs of the global economy. Embracing the Transition Era will build the path to a stronger, more resilient financial landscape through these events placed within ADFW.
With the eyes of the world set to be fixed on the UAE, as it hosts the much-awaited COP28 and the world-renowned Abu Dhabi Grand Prix, ADFW is strategically positioned between these global events and anticipates welcoming diverse spectators and stakeholders including 10,000 business leaders, 3500+ attendees from top global financial firms, industry experts, policymakers, regulators, investors and bankers from over 100 countries. The event was a global success last year, exceeding all expectations in its first edition. It witnessed local, regional and global participation of approximately 9000 attendees from 102 countries including 346 speakers who participated across 31 events and 105 sessions along with 52 strategic partnerships and over 75 MoUs announced and signed during the event.
The event series will kick-start with the opening ceremony and will also introduce the newest sub-event in the event series, Abu Dhabi Economic Forum which will gather high-level executives and decision-makers in the presence of an exclusive set of audience to discuss macroeconomic topics. The first day will also witness the start of the globally renowned Fortune Global Leadership Summit 2023. ADFW will continue with Asset Abu Dhabi's second edition which is levelling up to be one of the world's strongest assemblage of global private market leadership.
Returning for the 6th year in a row as MENA's biggest Fintech Festival, this year's Fintech Abu Dhabi will convene tech innovators, banks, developers, entrepreneurs and VC investors to examine the intersection of innovation and finance and transform the future of finance – across areas like payments, digital assets, cyber security, market integrity and credit. It will include The Regulators Summit, Blockchain Abu Dhabi, Risk4.0, A.I. Abu Dhabi and the 2023 Fintech Abu Dhabi Awards.
Adjacent to the critical launch of COP28, the 2023 edition of R.A.C.E (Regulation, Awareness, Collaboration & Ecosystem) is partnering with The Economist and will stage pivotal conversations on sustainable finance to find concrete actions by forward-thinking financial institutions, and their work in closing the capital gap needed to invest for net zero. The agenda focuses on the critical components as mentioned in the event title that are needed to achieve sustainable development.
ADFW unveiled additional top-line speakers who will be present in Abu Dhabi for the various events including H.E. Khaldoon Al Mubarak – Managing Director & Group CEO of Mubadala, Mohamed Alabbar – Founder of Emaar, Peter Orszag – Lazard CEO, Mohammed Alardhi – Executive Chairman of Investcorp, Dr. Samir Haj-Yehia – Chairman of Bank Leumi, H.E. Dr. Abdulrahman Al Hamidy – Director General & Chairman of Arab Monetary Fund, Yoni Assia – Co-founder & CEO of eToro, Atif Abdulmalik – CEO & Chairman of the Executive Committee at Arcapita and Bob Steers – Executive Chairman of Cohen & Steers. In June, ADFW announced its first cohort of elite speakers from the international financial spectrum, which listed iconic names such as Ray Dalio, KBW Founder and CEO – HRH Prince Khaled bin Alwaleed bin Talal Al Saud, Franklin Templeton President and CEO – Jenny Johnson, Midas List Venture Capitalist and Managing Partner at GGV Capital – Jenny Lee, Hong Kong Exchanges and Clearing Ltd. Chairman – Laura Cha, Rockefeller International Chairman – Ruchir Sharma, Fortune CEO – Alan Murray, Co-founder of Brevan Howard Asset Management LLP – Alan Howard, The Children's Investment Fund Founder – Sir Christopher Hohn, Chairman of Wamda and Co-founder of Aramex – Fadi Ghandour and Former SEC Chairman – Jay Clayton.